Read/Buy The Flow System Book
Links to book sources below.
"The Flow System shows how to generate and nurture self-organizing teams that mobilize the full talents of those doing the work to cope with dizzying change and complexity, while also drawing on the contributions of those for whom the work is being done—the customers."—Steve Denning, author of The Age of Agile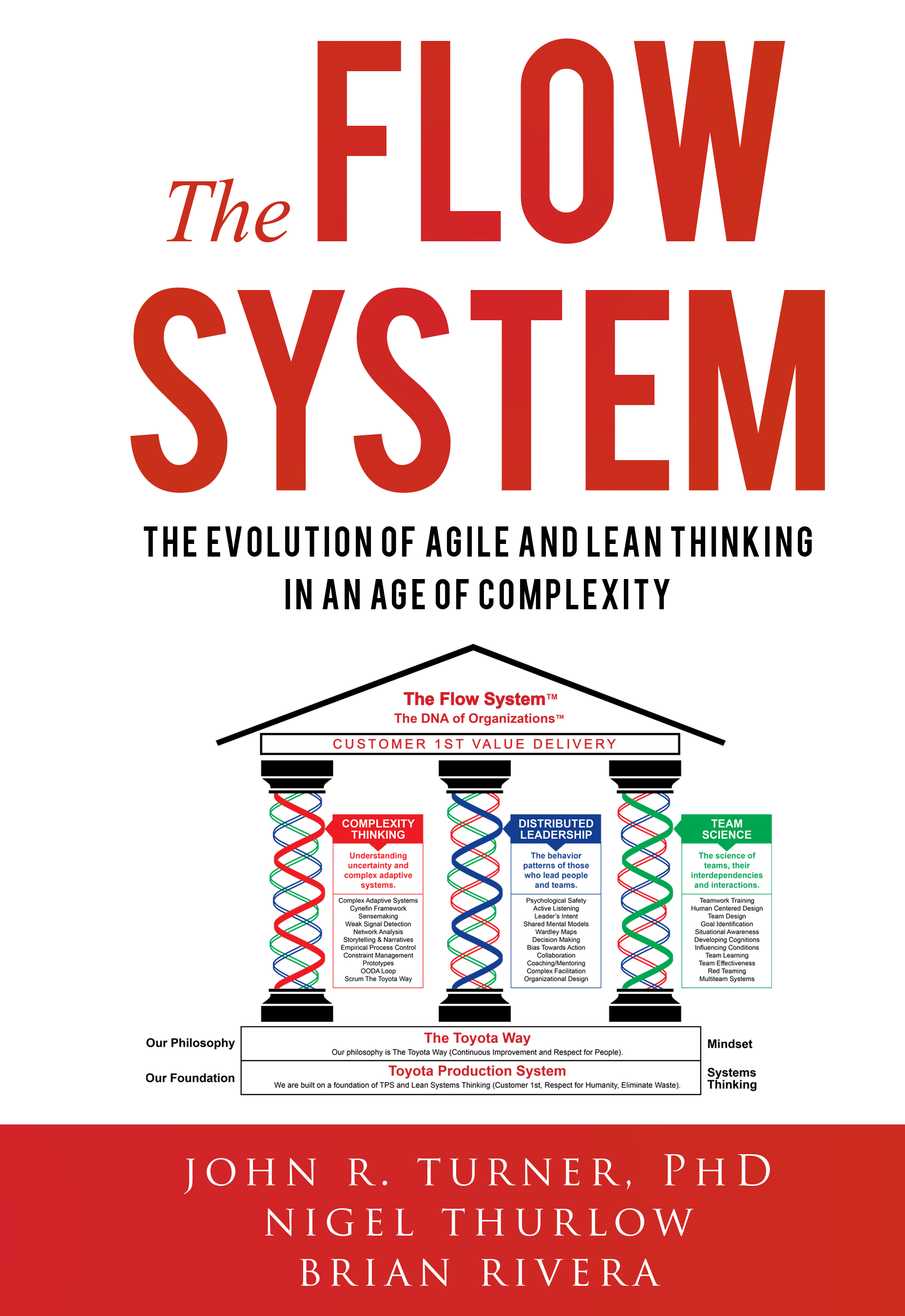 Buy the official book or read for free online at these sources.
Links open in new tabs.
Please note: The shipping of signed copies is via US Mail and will be delivered by your local postal service. You will get a tracking number to follow its progress!
If you live in an unreliable part of the world then please contact us first and we can quote you on UPS or Fedex as an alternative, but the cost might alarm you! Delivery takes a while to some parts of the world. 😬